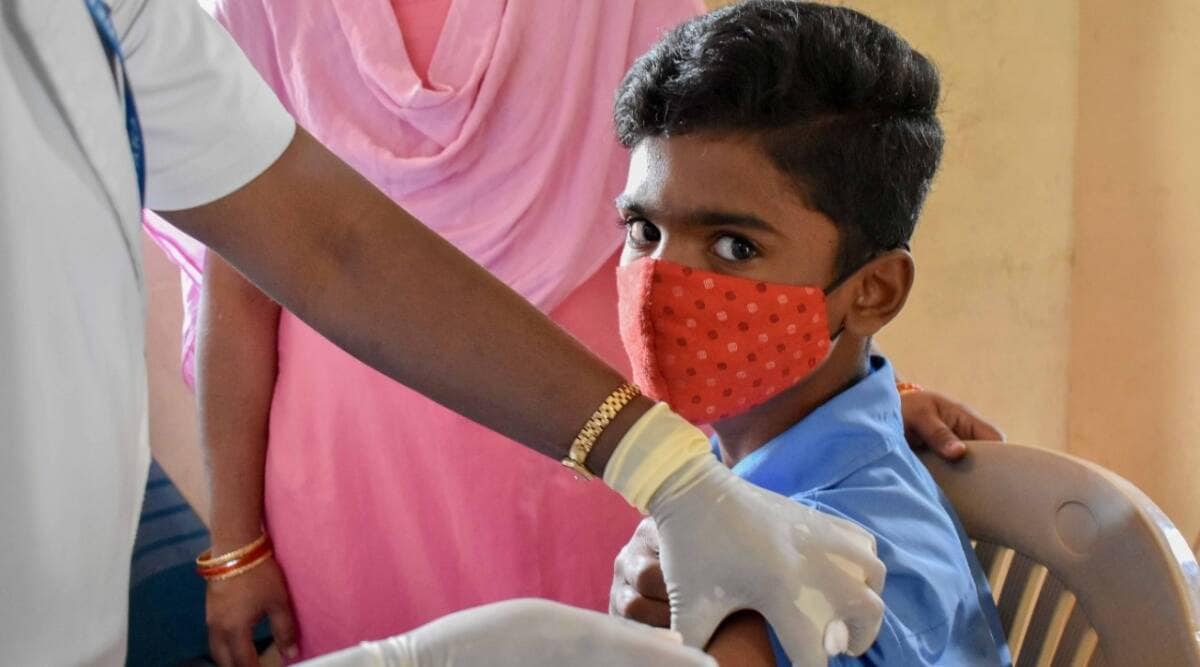 Navi Mumbai Municipal Corporation has also become the first municipal corporation in the state to achieve 100 percent target of first and second dose of vaccination at the age of 18 years due to proper planning at every stage of vaccination from the beginning. The vaccination of students aged 12 to 14 years of the city started from March 16 and received a large response. Along with jumbo centers at Nerul, Airoli, Vashi, Turbhe, Labor Insurance Hospital in the city, the municipality has planned vaccination in 208 schools in the age group of 12 to 14 years. Children's response to the second dose of vaccine has increased and the municipality is aiming to vaccinate both the doses as soon as possible.
Also Read >>> Navi Mumbai: Chief Minister postpones disqualification of 7 directors in APMC
According to government guidelines, vaccination of children between the ages of 15 and 18 was started from January 3. While vaccination between the ages of 12 and 14 was done in the month of March. Booster dose is also being given to all above 60 years. Parents can also register the name of their beneficiary student on Govt's Kovin portal. Also, parents are getting their children vaccinated directly by going to the vaccination center. However, children eligible to receive the vaccine for the age group 12 to 14 are all those born between March 15, 2008 and March 15, 2010. It is the effort of the Municipal Corporation to protect all citizens and children in the city as soon as possible through vaccination and for that purpose, the Municipality has planned for the convenience of students and parents. Vaccination of children in the age group of 15 to 18 was completed within a few days after the municipality strictly followed the vaccination of children in the age group of 15 to 18. But a question has arisen as to when the first 100 percent vaccination of children aged 12 to 14 years will be done.
Also Read >>> Panvel: Six arrested in Priyanka Rawat murder case – Deputy Commissioner of Police Shivraj Patil
According to the order of the Municipal Commissioner, immunization has been planned in all the Municipal Hospitals, Civil Health Centers and 208 schools for the vaccination of children in the age group of 12 to 14 years. So far, the first dose of vaccination has been good and since last two to three days, the second dose is getting a good response. The municipality has made efforts from the beginning for the first dose of vaccination for the age group of 12 to 14 years and 99 percent of the children in this age group have been vaccinated. The municipality is striving to vaccinate the first vaccination volume of this group to 100 percent. -Dr. Ratnaprabha Chavan, Head of Vaccination, Navi Mumbai
Corbevax vaccine doses received by the municipality for vaccination of children…. 92800
Vaccinated students aged 12 to 14 years – 47459
Number of children aged 12 to 14 who received first dose – 47144
Number of children aged 12 to 14 who took second dose- 37133