atn Latest News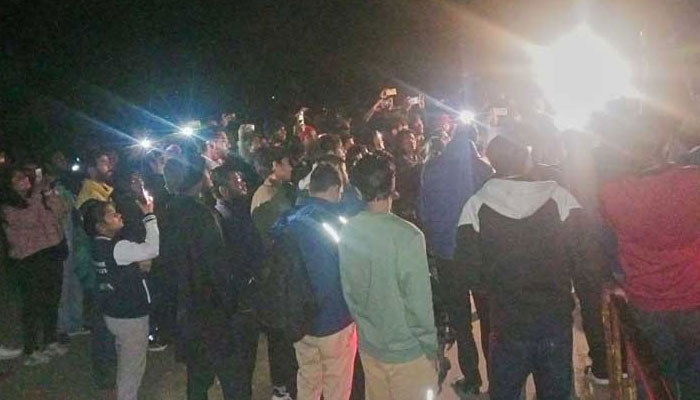 In the Jawaharlal Nehru University (JNU) of the Indian capital, New Delhi, there was an uproar over the screening of a documentary on Narendra Modi by a British broadcaster and students who watched the documentary were also pelted with stones shelled
Despite Jawaharlal Nehru University's administration being suspended, the students' union decided to screen a documentary on Narendra Modi's role in the 2002 Gujarat riots.
The administration cut the electricity just in time and suspended the internet service on which the student union shared the link of the documentary on social media and a large number of students watched it together on their phones.
Meanwhile, the student wing of the extremist Hindu party Rashtriya Swayamsevak Sangh (RSS) also pelted stones on the students watching the documentary.
JNU Students Union President Ayesha Ghosh said that you can close one screen but you cannot stop thousands of people from rising.
It should be noted that the British Broadcasting Corporation's documentary questioned Modi's role in the 2002 Gujarat riots, in which more than a thousand people were killed, most of whom were Muslims.
The documentary was banned by the Indian government as propaganda and was blocked on the Internet by order of the Ministry of Information.
.