The guardians of sanitation were honored by taking out rallies.
Gwalior
Updated: Sep 22, 2022 02:22:29 am
Gwalior. Under the Chief Minister's Public Service Campaign, the officials of the municipal corporation have now started a clean fortnight to avoid littering. Started on Wednesday. The councilors of all the wards also held brooms and started the formalities after taking photographs. Rallies were taken out in some areas, including Hazira, and the guardians of cleanliness were honored. Under the campaign, toilets will be cleaned on September 22, 23, cleaning service in residential areas on September 24, 25, awareness will be given on September 26, 27 about the ban on single-use polythene in markets and intersections. After that, there will be cleaning service in offices on September 28, 29 and cleaning service campaign will be conducted in schools from September 30 to October 2. The municipal corporation's cleanliness fortnight started from Achleswar temple. Here, MIC member Odheesh Kuru was the first to hold a broom. Meanwhile, Additional Commissioner Atendra Gujjar, Deputy Commissioner Amar Satyagupta, Chief Sanitation Officer Vaibhav Srivastava and other officers and public representatives were also present.
A day's cleaning
Under Ward 35,37,41,48, public representatives and municipal team cleaned Kailash Talkies, New Road, Gust Tajia, Ram Mandir, Phalka Bazar, Nagdev Mandir, Laxmiganj Mukti Dham. Gade's Goth, Kadam Sahib's elder, Mama's rally was held in the market.
The cleanliness drive started from Kabir Park of Ward 4, 11, 16. A rally was organized and the good sanitation patrons were felicitated.
Cleanliness campaign started in Ward 3,44,36,25,62,61. Cleanliness awareness rallies were held at Balloon Gate, Sant Karpal Ashram, Old Cantonment, Lal Tipara Goshala and other areas.
An awareness campaign was started by placing banners in wards 51,53,47,46,23,28. Information about cleanliness was provided to shopkeepers and residents.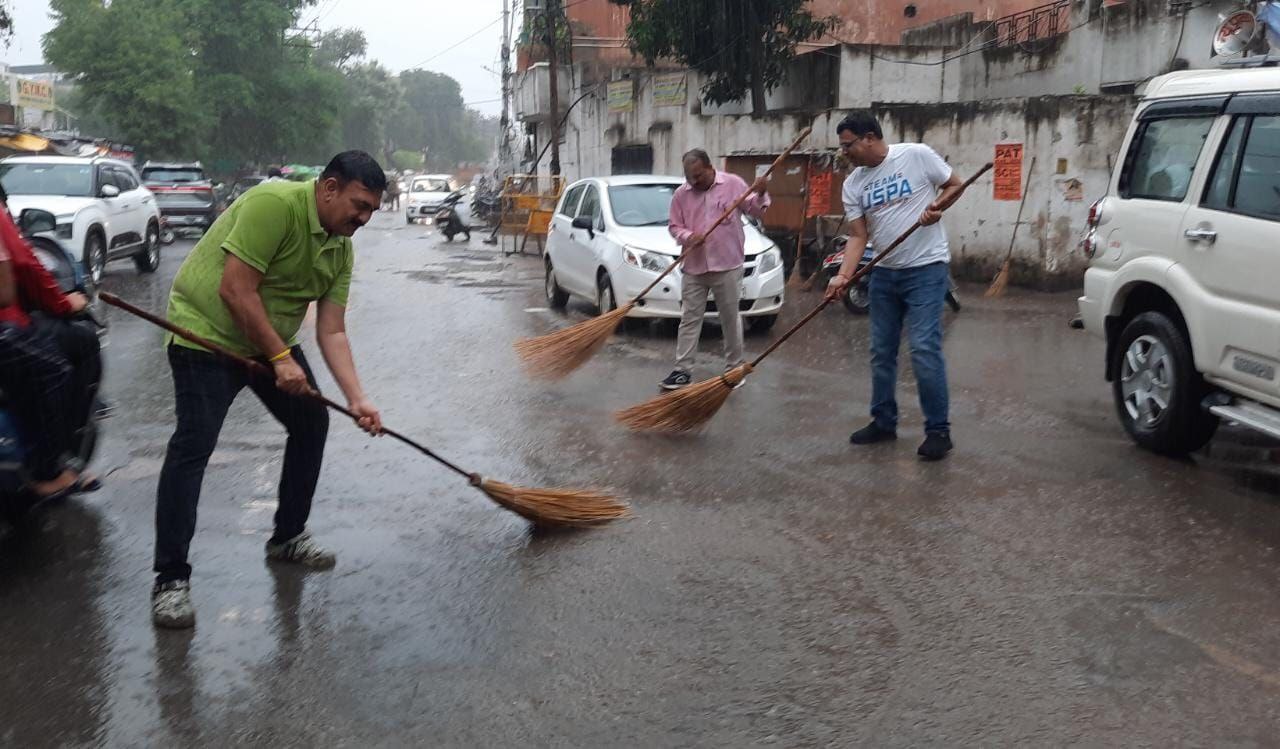 Cleanliness campaign started in the city, public representatives joined on the first day.
Next news
,