atn Latest News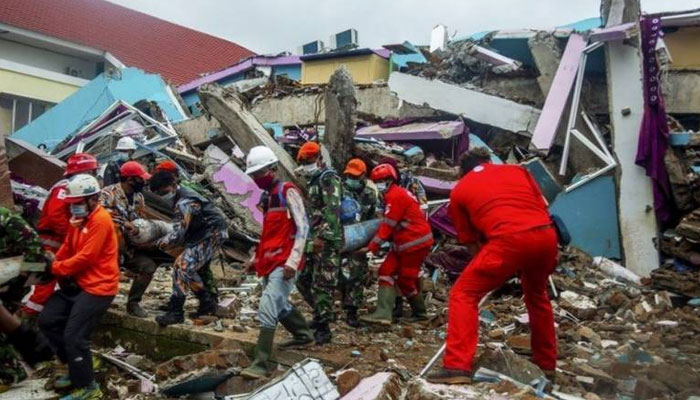 Death toll rises to 162 after 5.6 magnitude earthquake hits Indonesia
The earthquake occurred in the province of West Java, the tremors of which were felt as far away as the Indonesian capital, Jakarta.
According to the US Geological Survey, the epicenter of the earthquake was at a depth of 10 kilometers in the town of Sianjur, located 75 kilometers southeast of the capital Jakarta.
According to the governor of West Java, 162 people died as a result of the earthquake, while more than 700 were injured and more than 2,200 houses were damaged.
According to the authorities, the relief operations are continuing, the citizens have been instructed to be aware of the aftershocks of the earthquake, the search for dozens of people buried under the rubble of the buildings is ongoing, more than 5 thousand 300 people Power supply has been suspended in the affected areas and communication system is affected, people are trapped in many areas due to landslides.
According to local media, many buildings in Jakarta also shook for 3 minutes and some were evacuated.
It should be noted that Indonesia lives in the Ring of Fire, that is, the region with constant earthquakes and volcanic eruptions.
In February 2022, a magnitude 6.2 earthquake in West Sumatra killed 25 people and injured 460.
In January 2021, an earthquake measuring 6.2 on the Richter scale in the province of West Sulawesi killed more than 100 people and injured around 6,500.
As a result of the devastating tsunami in Indonesia in 2004, 120,000 people died.
.