The 'serpent-sword' of the Nizams of Hyderabad, which was brought to Delhi earlier this month, is ready for public viewing at the famous Salar Jung Museum.
The High Commission of India in England and Glasgow Life of the United Kingdom, which manages Glasgow's museums, signed an agreement at a formal ceremony at the Kelvingrove Art Gallery and Museum, after which India received the unique sword of the Nizam of Hyderabad.
The ceremonial sword is of Indo-Persian design and is snake-shaped and has polar edges and damascene pattern, with gold trappings of elephant and tiger, dated 1350 CE.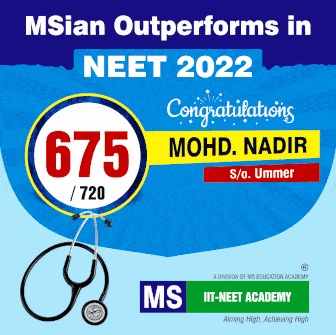 "During the reign of Nizam VI, the sword disappeared for some time," said Mir Mahbub Ali Khan INTACH co-convenor P. Anuradha Reddy. His guess is that the sword may have been issued to Sir Archibald Hunter, a general officer in the Southern Army in 1907 under the Hyderabad Rules, and it may have traveled with him to Europe.
While it is the government's position that such artefacts are stolen items, India's acquisition document states that the sword was purchased from Maharaja Kishan Pershad.
"The dulwar (sword) was purchased in 1905 by General Sir Archibald Hunter, Bombay Commandant (1903-1907), from Maharaja Sir Kishan Pershad Bahadur Yamin uz-Sultan, Prime Minister of Hyderabad."
"Dulwar was presented to the collections of Glasgow Life Museums in 1978 by Mr. Archibald Hunter Service, nephew of Sir Hunter." Jonathan Reilly, Communications Officer, Glasgow Life," Glasgow Life Communications Officer Jonathan Reilly said in a statement.
According to Glasgow Museums documents, "This sword was exhibited by Mahbub Ali Khan, Asaf Jah VI, Nizam of Hyderabad (1896-1911) at the Imperial Durbar held in Delhi in 1903 for a ceremonial reception commemorating the coronation of King Edward. VII and Queen Alexandra as Emperor and Empress of India."
How this ceremonial sword displayed by Nizam Usman Ali Khan was later picked up by his Prime Minister Maharaja Kishan Pershad remains a mystery. It is generally speculated that the Maharaja may have gifted the sword to Sir Archibald Hunter, the General Commanding Officer of the Southern Army.
"The Salar Jung Museum in Hyderabad is the perfect repository for the swords as the artefact is in this region," says SJM director A. Nagender Reddy. It is not known whether the Nizam of Hyderabad's snake-sword will be displayed there.
Ceremonial swords like these symbolized the power and military prowess of the Hyderabad state. If it is placed on a throne it also indicates the presence of a ruler. It is also used in royal weddings, to celebrate the 'nikah' ceremony in the women's room when the groom is not present, said historian Sajjad Shahid. Columnist.
"The sword follows the Mughal tradition of carved-edged weapons, although the shape of the grip is strongly influenced by Persian swords. The manufacture and design is typical of the Hyderabad state, where elaborately decorated swords were popular until the late nineteenth century," he added.
.