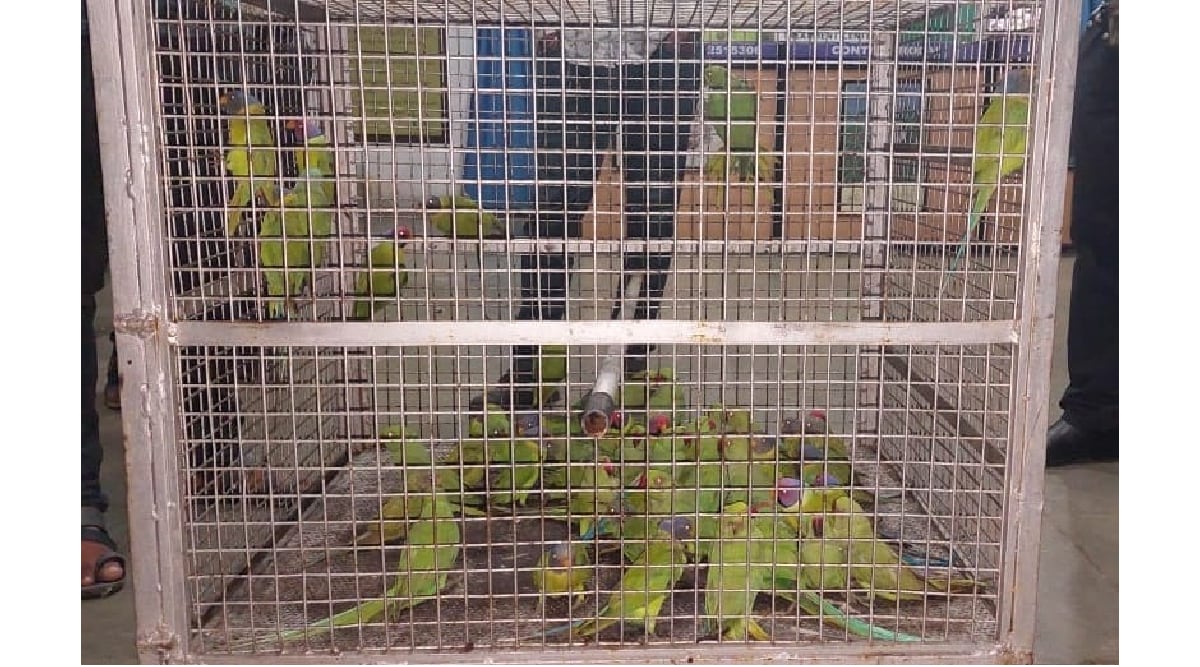 The forest department in collaboration with People for Animals rescued the parrots brought for sale in the bird market in Lakadganj area of ​​the city. This action was taken on Wednesday. The organization People for Animals got information that a person named Riyakat Ali is selling wild parrots which are protected species under the Wildlife Protection Act and for that he has bought a flat in Uppalwadi Mhada Colony. He gave this information to the forest department. Chief Conservator of Forests of Regional Forest Department Ranganath Naike, Deputy Conservator of Forests Dr. Bharat Singh Hada, Assistant Conservator of Forests ST. The trap was set under the guidance of Kale and Honorary Wildlife Warden Ajinkya Bhatkar.
Also Read >>> 'BAMSEF will strike at Sangh HQ' on the issue of democracy; Organizing march on 6th October
Divisional Officer of Vigilance Team P.G. Ashish Kohle, Swapnil Bodhane, Yogesh Panbude of Peoples for Animals, Kodape and the Forest Range Officer of the Anti-Poaching Squad A.S. Ninave, R.R. Forester of the mobile team. Shukla, Forest Guard V.D. A team of Khaparde, Honorary Wildlife Warden Udhamsingh Yadav reached Mhada Colony in Uppalwadi on Tuesday, September 20 at 8 pm. While inspecting a flat in building number six, they found 64 parrots in one room. Four of the parrots had died and some were sick.
In this case, a case under the Wildlife Act, 1972 has been registered against the accused. Assistant Conservator of Forests N.G. Chandewar, Forest Guards Nilesh Tawale, Mahadev Munde, Kishore Chavan, Radhika Gurnule were special assistants. The confiscated parrots have been sent to the Transit Treatment Center at Seminary Hills for treatment after panchnama.
.