Puber's Pen Correspondent: Indian women's cricket team won the ODI series against England. Saturday is the third and final ODI of the series at Lord's. But the match is very important for the Indian team even if it is a regulation match. Harmanpreet Kaur, Smriti Mandhana are looking to whitewash England in the series by winning this match.
However, this is not a big reason. The real significance of this match is that Jhulan Goswami's 22-year international cricket career is coming to an end in this match.
Bengal's Jhulan is about to say goodbye to international cricket. That too at historical Lord's. She is very much loved 'Jhulandi' by the women cricketers of the Indian team. At least in team Harmanpreet, Smriti called him by that name. Indian women cricketers want to say goodbye to her by winning the last match of that 'Jhulandi'. The match is therefore a very special match for India.
CAB has taken the initiative to show such a match live. President Abhishek Dalmiya, Secretary Snehashis Gangopadhyay have taken the initiative to ensure that the cricket lovers of Bengal can watch their home girl's last international match on the big screen. India and England women's cricket team are going to play at Lord's at 3 pm IST on Saturday. CAB has arranged to show that match on the big screen at the Inox Forum.
Indian captain Harmanpreet said, this match is a very special match for us for 'Jhulandi'. When I first donned the national team jersey, Jhulandi was the captain. And today when he is going to play the last match of his international career, I am the captain of this team. So a special feeling is working. I want to win the match from that feeling. Lord's is everyone's favorite ground.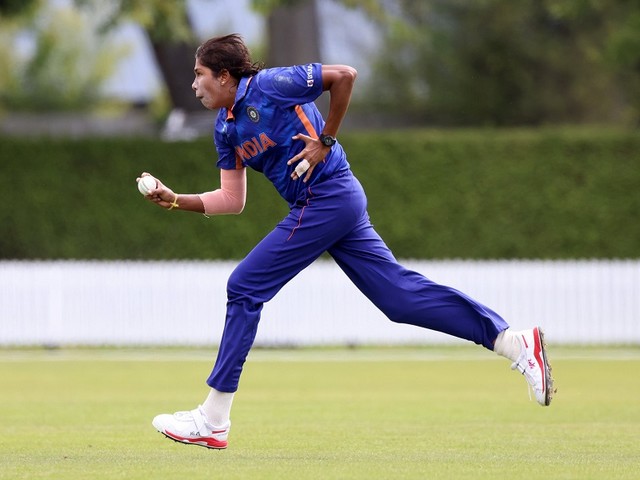 Jhulandi will bid farewell to his international cricket career from this historic ground. So, even if we won the series, there is no question of playing with pride in this match. To each of us, Jhulan Goswami is another name for inspiration. So the match is going to be very special.'