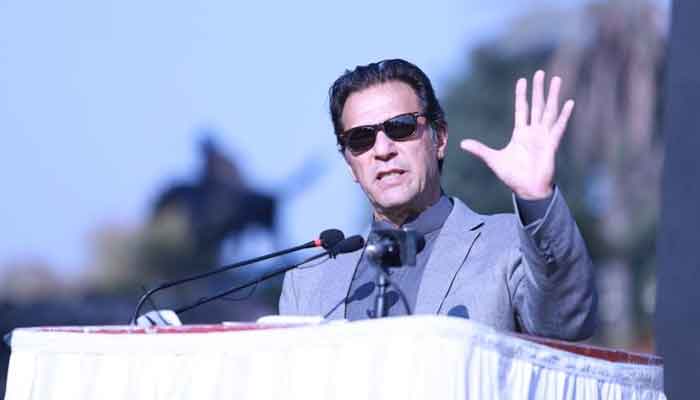 Chairman Tehreek-e-Insaf Imran Khan says that if the country is being looted, can the protector say that I am neutral.

Addressing the event in Peshawar, Imran Khan said that no one is above the law in the society of humans and there is no justice and law in the society of animals.
They said that the big robbers stole the money and took it out and they were given NRO. When Maryam was asked, she said that there is no property in London or Pakistan. It has been, this money will go into the pockets of few people, the nation today is drowning in worst inflation and debt.
He said that today I ask the guard of this country that if the bandit is looting the country, the watchman can say that I am neutral, Pakistan is being looted and from there they say that we are neutral, this work of neutral. If the media is closed, who will protect the country, whenever someone says that I am non-political, understand that there is no difference between him and an animal.
Imran Khan said that if I call the whole nation, there will be no return. If I have to go alone, I will go against them, but I will not accept the robbery of these thieves. I am not afraid of jail.
.