atn Latest News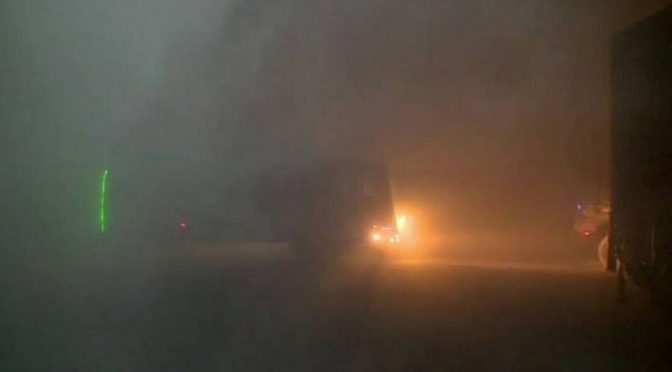 Lahore: (Web Desk) Due to heavy fog in different areas of Punjab, major highways including highways were closed while the highway police also issued important instructions for the traveling citizens.
According to the highway police spokesperson, highway M-11 from Lahore to Sialkot while Lahore-Multan highway from Faizpur to Darkhana is closed due to fog.
Spokesman Motorways Syed Imran Ahmed said that the M2 highway from Lahore to Kot Momin was closed while the M4 highway was closed from Gujra to Abdul Hakeem.
Syed Imran Ahmad said that the highways were closed to ensure public safety and safe travel, road users should use front and rear fog lights and avoid unnecessary travel.
Imran Ahmed further said that road users should contact helpline 130 for information and assistance while information can also be obtained from the Highway Police Humsafar app.