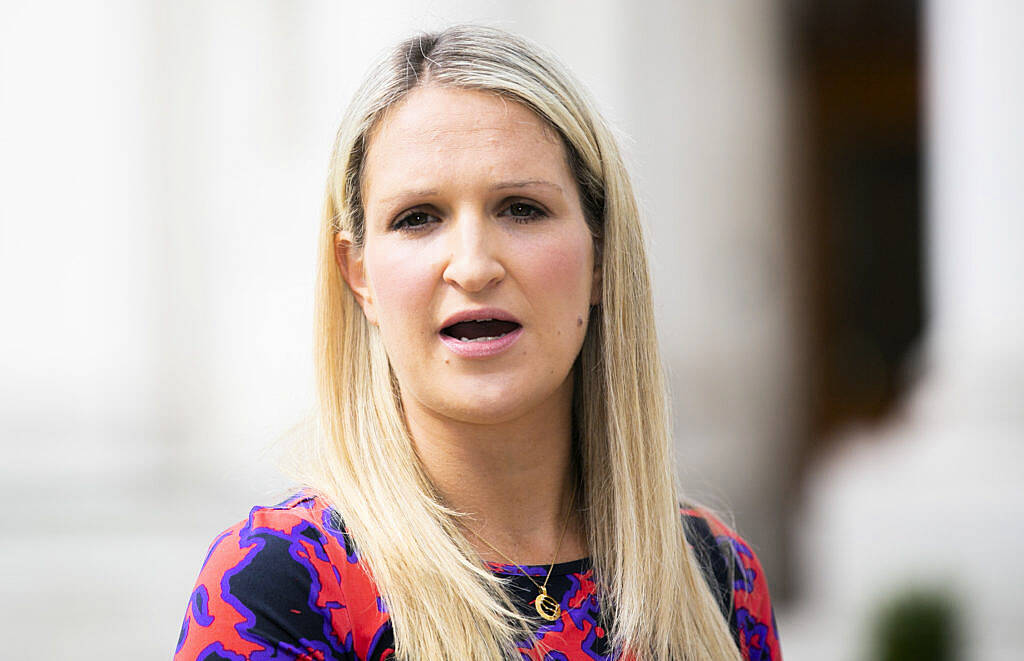 A number of the Fianna Fáil destroyers have expressed their displeasure with Justice Minister Helen McEntee over what they described as "a slaughterhouse". Her "failure" in tackling crime in Dublin
As reported by Irish investigators A handful of Dublin TDs held regular meetings on Tuesday. It includes Jim O'Callahan, Paul McAuliffe and John Lahart, as well as Senator Mary Fitzpatrick.
One member who attended the meeting said: "Dissatisfaction" Among Fianna Fáil TDs About Ms McEntee's Failure to Handle "Deep-rooted Problems in the Community"
The destroyer Fianna Fáil, who was not present at the meeting, also claimed that Some Fine Gael tank destroyers are unhappy. and requires action to ensure pressure on gardaí to redirect employees to more "area of ​​concern"
Ms McEntee has faced intense scrutiny in recent days following a law neglect in Dublin's Cherry Orchard, where a Garda car was crashed as local mobsters cheered.
One member said "I wouldn't go as far as to say we're not confident in the ministers. But it's not out of reach.
"If this was Fianna Fáil's minister, they would be under a lot of pressure.
"The general feeling is that she doesn't seem to understand how difficult the situation in some areas is and doesn't understand it."
A second source, Fianna Fáil, said the issue was in Dublin. It's been "burning up" for a while, and Mr McEntee is "too indifferent" and "too neglectful."
They added that relations between Gardaei and some communities had deteriorated over time. but criticized what they felt was that Mr. McEntee focused on social issues.
"She's more interested in expressing her opinions in a frivolous way," the source said.