atn Latest News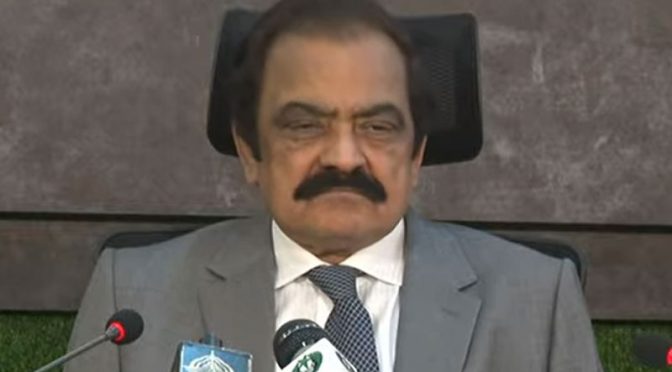 Islamabad: (Web Desk) Interior Minister Rana Sanaullah has said that a consensus has been reached on the important appointment, but the decision will be taken by the Prime Minister.
Speaking to the media, Interior Minister Rana Sanaullah said it is my experience that there is consensus before a sensitive decision and the prime minister has the power to make important appointments while consensus is reached on this issue.
He said the Prime Minister will decide on the appointment of the Army Chief, which is his constitutional authority, and the Prime Minister should have discussed the appointment with the military leadership. The appointment of army chief is a surprise to no one.
Rana Sanaullah said one does not want to speculate before taking a decision and understanding is needed before the important appointments are put on paper. Counseling does not mean someone's authority.
He said that the Prime Minister can talk to anyone, but the decision must be taken by the Prime Minister. The issue of appointment is yet to come to paper and a decision on the appointment of army chief will be taken in one to two days.
The interior minister said that further delay in the appointment of the army chief would not be appropriate and that Nawaz Sharif never spoke to any army chief as he claimed. Ishaq Dar's help was obtained where it was needed. Imran Khan has always used false statements.
He said that Imran Khan knows that elections cannot be held before April, May and Imran Khan's long march is nowhere to be seen, only spectacle is being done at district level in the name of long march. There is no credibility in the PTI Jamaat as Shah Mehmood Qureshi, Pervez Khattak and Fawad Chaudhary have been discussed many times on various issues.